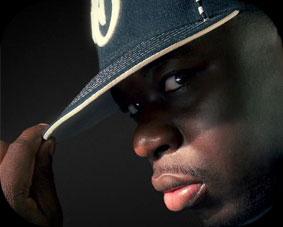 "I'm the missing link in southern hip-hop." said New Orleans' 7th Ward son Chris "Cutta" Blount, referring to the boom in southern influence among popular culture. However, like many southern artists, Cutta feels that his region of representation is poorly portrayed in the process. While many listeners would expect his to follow the first generation of southern rappers, Cutta chooses to etch his own path in the multi-billion dollar entertainment industry.
Migrating to Chicago months before Hurricane Katrina devastated the city; Cutta has devised a plan to transcend regional barriers. Known for his witty one-liners as well as heartfelt compositions, the 27-year old brings balance to the recording industry's southern tirade. After amicably party ways with his partners in rhyme (New Orleans based trio Illdren), Cutta decided to do his part to reverse the trend of southern instability.
After opening for many of rap elites and performing at various venues, the Crescent City MC has taken a step into the industry along side Eupham and Elevated Minds Music Group. Respected regionally for his string of college radio bangers including "Big Talk" and various Illdren releases, he has spent the last to years adjusting to life without home and completing an opus work. Featuring an in-house team of producers and limited guest appearances, Open Wounds will bridge the gap between southern soul and hip-hop.
With the uncanny ability to flip styles (compare …Wounds' melodramatic "Drifting Away" to the contagious "Do What I do"), Cutta is a rapper's rapper indeed. Refraining from outlandish claims of street credibility and blantant exaggerations, Cutta paints a picture of growth from a boy to a man in a city as diverse as its residents.
"The album is a reflection of the past couple years of my life. I had fun. Suffered a couple loses and celebrated some victorious moments. I like to think of it as an introduction of me to the world. "
With his first full-length solo album due early 2008, Cutta is staying true to the past while embracing change. "I think what drew me to hip-hop is the fact that it's the music that spoke to my generation. Hip-hop played the soundtrack to most of the major events in my life." Taking this approach has helped him develop artistic elements that have turned a raw rhymer into a polished performer.